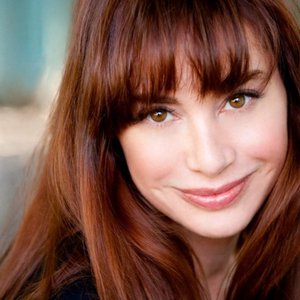 You decided it's time to take some new headshots, or your agent, has told you it's time.  You're disgruntled because:
You hate taking photos
You NEVER like your shots
You never feel "YOU" get captured
It's too expensive
The studio is a 'factory'
You never know what to shoot
You always end up with the same photo, just a different shirt
You don't end up with the right looks to target the roles you want to play
The list goes on ad infinitum. I've been where you are. I feel your pain.
I've been an actress for a good portion of my life and I've taken a countless number of headshots. Most of the time, I ended up with so-so shots that I tried to have retouched/brightened/cropped--to MAKE them work.
So frustrating, right?
I always felt rushed, uncared for, and... broke!
Over the past several years, my team and I have cultivated a unique system for shooting actors that is working for so many of my clients.
I know this because I keep hearing about my actors booking jobs, landing agents, getting tons of auditions....
The Knopfoto Team comes to you with over two decades of experience in the entertainment, photography, and fashion industries.
We have fantastic relationships with agents, managers, and casting directors – keeping us on the cutting edge of the ever-changing needs of our business. We know there are TONS of photographers out there that can take a good photo. Definitely ONE good photo. But we will to do MORE! A whole lot more.
We pride ourselves on getting you as much variety as possible, but don't take my word for it.  Here are some highlights from some satisfied client reviews:
"My daughter booked a job with her new head shots right out of the gate. And she just booked a great role playing Jennifer Connelly's daughter in the "Top Gun: Maverick!"  Thanks, Sascha! " -Sunny Sorenson
"Sascha's shots get 'picked."- Lauren Green – Agent / Green & Green Talent
"Best photographer in LA."- Jan Rosenthal- Agent / Abstract Talent
"...Her 20 plus years as an actress has undoubtedly given her a keen understanding of the business and how to elicit the response she is looking for..." - Kelly M. / Actress
"I'm seriously distracted by my own photo right now!"-Amanda Stern/Actress
"A big problem with most headshot photographers in LA is that shooting with them feels like a factory… but Sascha is extremely invested in the process from beginning to end." -Guilherme A. /Actor
"Sascha really made it her mission to give me a wide selection of looks and "types"...collaborating together to make the headshots a team effort. She does this thing where she creates a Pinterest board to find looks and inspiration for the upcoming shoot. " -Gabby Korte /Actress
"She's not just the best at what she does, she's the only one who does it."-David H /Actor
"...The amount of thought and time she put in to my shoot, before we ever even met, was beyond any photographer I have ever known. She is a true artist and collaborator."- Mary Gallagher / Actress/Comedian
See more reviews on Yelp!